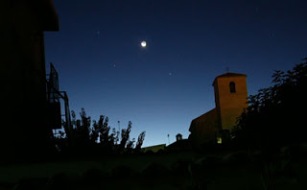 God helps him who rises early
In Spanish we have a special verb to say "to get up early": madrugar.
For those wishing to attain success, diligence is in good order. Exert yourself and help from Above will follow, says this famous Spanish saying.
It´s related in meaning to the saying:
A Dios rogando y con el mazo dando
Praying to God and working the mallet hard
One's prayers do not obviate the need for making due effort.